2021 FAS SENATE ELECTION:
This year, the following 12 Senate seats are open: 
2 in the Humanities
4 in Science & Engineering
3 in Social Sciences
3 at-large seats
Continuing Senators are:
David Bercovici
Howard Bloch
Nicholas Christakis
Aimee Cox
Marta Figlerowitz
Miki Havlickova
Matthew Jacobson
Kathryn Slanski
Meg Urry
Steven Wilkinson
---
2021 CANDIDATES:
HUMANITIES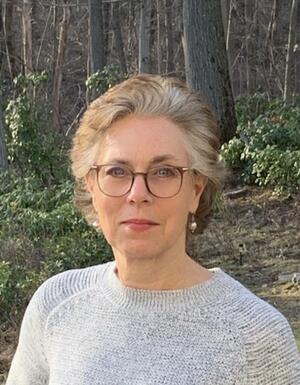 Sybil Alexandrov (Instructional Faculty)
Senior Lector II of Spanish
Department of Spanish and Portuguese
HUMANITIES
It has been an honor to serve on the FAS Senate for the last four years. This past year I was elected to the Senate Executive Council, in addition to serving on the Committee on Instructional Faculty, COVID-19 Crisis Committee and the Outreach and Nominations Committee. I have taught Spanish language at Yale for nearly twenty-four years and have been actively involved in pedagogic and other academic initiatives across departments and programs. I have a clear sense of issues pertaining to instructional faculty, who play an essential and insufficiently recognized role in the education of Yale undergraduates. The FAS Senate has been instrumental in articulating and communicating these issues to the administration and some progress has been made. This year, the Provost announced the expansion of parental benefits offered to instructional faculty, and the Dean of Humanities has opened discussion of, and has begun to seek solutions to, important issues related to instructional faculty in the Humanities. Still, the conditions of our employment and our status in the FAS do not sufficiently reflect our excellence in teaching and, more broadly, the contribution we make to the faculty's collective educational mission. If reelected, I will focus on matters that seriously impact our students and on ways to improve equity, inclusion and transparency of policy.
_______________________________________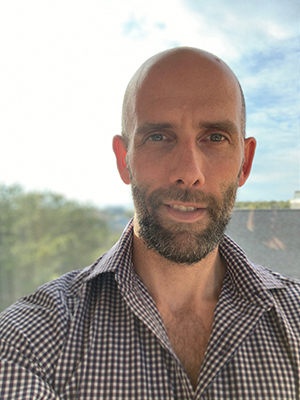 Joseph Fischel
Associate Professor (with tenure)
Women's, Gender, and Sexuality Studies
HUMANITIES
I would be honored to serve as your senator for another term in the years ahead, as we transform Yale to accommodate post-pandemic learning and living. There is little good that has come from these distanced and devastating days, but the pandemic has also revealed opportunities for Yale to renew and improve its commitments, among them: to recruiting–and as importantly, retaining–outstanding faculty of color and a more gender diverse faculty body; to better recognizing the achievements and contributions of instructional faculty; to implementing best, tech-savvy, flexible learning practices across our divisions; to assuring a more equitable distribution of service work across faculty and to assuring more reliable, equitable funding for our research. I hope to continue to advance these commitments, and others, on behalf of our community. In the past two years, I have served on the Diversity committee as well as the Instructional Faculty & Academic Support Programs committee. In both, I have worked hard with my colleagues to create a more democratic university that is accountable to all its constituents, a university that approaches racial diversity and fair compensation as elemental to its excellence. I hope I can be a part of the project of bettering Yale and its communities in my capacity as senator.
_______________________________________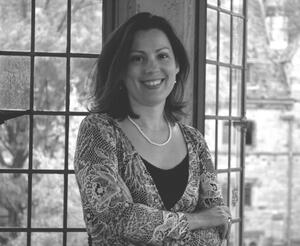 Maria Kaliambou (Instructional Faculty)
Senior Lector
Hellenic Studies Program
HUMANITIES
I would like to serve on the Senate to bring bold decisions to the table and be an advocate for all faculty constituencies. Transparency and equity are two of the issues I would like to work on, if elected. I believe that the Senate should improve management on both the micro and macro levels and push the administration to be inclusive and transparent. Moreover, working together, we can address the inequities faced by the instructional faculty. 
I have been a member of the language instructional faculty since 2007 and have held a number of volunteer service positions during my tenure. I serve on several committees, including the Provost Advisory Committee on Accessibility Resources, and was for many years a resident fellow at Saybrook College. My history and experience at the University, combined with my commitment to a better Yale, make me an ideal candidate to represent my fellow faculty.   
_______________________________________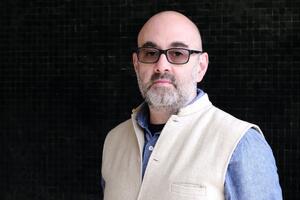 Paul North
Professor of Germanic Languages & Literatures, Director of Undergraduate Studies
Department of Germanic Languages & Literatures
HUMANITIES
I would be honored to serve on the faculty senate. One of the biggest gifts the senate has given to faculty up to this point has been a growing consciousness of our real constraints—on salary parity, on hiring inclusively, on equality of participation for instructional faculty, among other things. Having been a faculty member at Yale for 12 years, I see the real difference the senate is making and I believe strongly in its consciousness-raising activities and also in the strong voice it has established with the administration. If elected, I would hope to continue to bring out facts that can help faculty do their teaching and research in the freest possible way and to negotiate improvements with deans and provosts. I am particularly interested in the university budget and how financial decisions are made across the university. If elected I would do my best to represent the interests of faculty of every rank and status.
_______________________________________
Jason Stanley
Professor of Philosophy
HUMANITIES
Increasingly, here and across the world, universities have become political targets. Administrations react to this political pressure in often problematic ways, which interfere with the role universities have as central democratic institutions. I am running for Faculty Senate to join the process of deciding collectively as faculty how to face these challenges, with an eye towards preserving our academic freedom as well as our voice in decisions about our curriculum and our priorities. 
________________________________________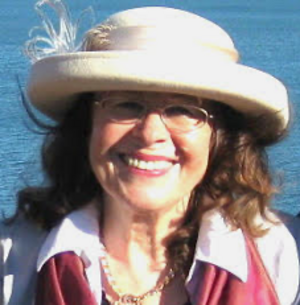 Karen von Kunes (Instructional Faculty
Senior Lector I, Department of Slavic Languages and Literatures
HUMANITIES
I am delighted to be nominated for the FAS Senate. Over the past six years, I have witnessed the Senate's progress in resolving issues pertinent to academic excellence, diversity, and the well-being of Yale faculty, students and staff. As a member of the senior lector rank in the Slavic Department, I have taught Czech language, literature and film courses as well as cultural programs in Prague. I have established internships at the Brno Institute of Technology for Yale students taking Czech and majoring in sciences. As a JE Fellow for over two decades, I have served as an adviser to hundreds of students and have been on Jonathan Edwards College award committees. Due to my extensive list of scholarly publications, both books and articles, I have been invited to present lectures at universities and professional conferences and to serve on national and international committees. 
If elected, my priority­ would focus on improving the integration of instructional and untenured faculty into the university by articulating their accomplishments to the Yale faculty and administration, and by fostering their pursuits of academic excellence, both pedagogical and intellectual. I would ensure that teaching faculty­, who exert a significant influence on undergraduate students–and in many ways are true representatives of multicultural diversity–receive a greater recognition for their academic contributions in status and conditions. In addition, I would advocate for greater cooperation between the humanities and sciences in focusing on critical research topics (such as study of medical treatment in historically disadvantaged and immigrant communities represented in art and literature). I would also emphasize learning languages as an important factor for promoting Yale students' collaboration with international research centers.
_______________________________________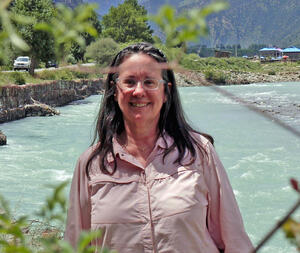 Mimi Yiengpruksawan
Professor in the History of Art
Department of the History of Art
HUMANITIES
I am grateful to have been nominated to stand for election to the FAS Senate. I do so after three decades in the classroom and as an occasional administrator who has chaired the Council on East Asian Studies and served multiple terms as a Director of Undergraduate Studies in History of Art and in East Asian Studies. I also stand on a record of activism. I was among the first to agitate for a faculty senate, at a time when the possibility seemed remote and the pushback was substantial. From this experience I learned that, through consensus building and common goals, it is possible to initiate change.
Yale stands at a crossroads in the wake of Covid and our growing realization that we have not done enough to confront the legacies that continue to haunt our community from racism to inequality. There are also inequities in our own ranks as teaching and research faculty, and in our classrooms. It is down to us to open our minds and seek ways to address these challenges with mutual respect and a willingness to listen and to learn. This is not an endeavor for a top-down approach with policy predominantly in the hands of the administration. As members of the teaching ranks we need to be fully present in all aspects of policy and planning. With this in mind I stand for election on a progressive platform of three principle goals: full transparency in university governance and planning including budgetary policy; inclusion of faculty from the teaching and research ranks in all planning and decisions relating to our workplace and classrooms; and ongoing diversification of faculty and curriculum.
I ask for your vote in a spirit of humility and hope in the face of the challenges we face today. In doing so I have in mind the words of the great writer Lu Xun. Hope is like roads across the earth, he wrote. When many people pass one way, a road is made where once there was none.
_______________________________________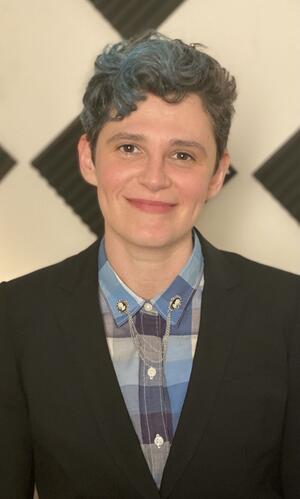 Anna Zayaruznaya
Associate Professor of Music (tenured)
Department of Music
HUMANITIES
The first time I came up against a true administrative wall in my time at Yale in was in relation to the parental leave policies—policies that ultimately prevented me from taking any maternity leave when I had my daughter in 2016. Frustrating though this experience was, it made a world of difference that someone was looking into it: this was the time in which the Faculty Senate was working on a report on Yale's parental policies. The March 2016 report came into my inbox two weeks after I gave birth—around the same time as I headed back into the classroom. The Senate's work led to positive policy changes and I am delighted that the particular predicament I faced will not be an issue for future teacher-parents. 
But there will be no shortage of future issues, some of them longstanding, others created or sharpened by the ravages of COVID-19. I am honored to have been nominated to run in this election. I am excited to have conversations with my colleagues in the humanities and beyond about their needs, passions, and concerns, and to represent these clearly and fervently. I am especially interested in attending to the unique challenges that women, BIPOC, trans and gender-non-conforming faculty face at Yale.
---
SCIENCE & ENGINEERING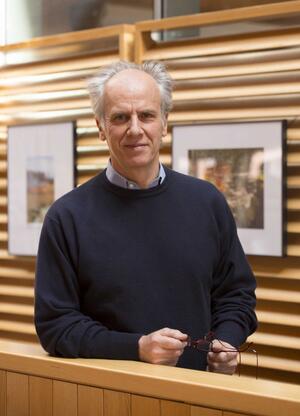 Alessandro Gomez
Professor of Mechanical Engineering and Materials Science
School of Engineering and Applied Science
SCIENCE AND ENGINEERING
I have been on the Yale faculty since 1989 and currently serve as Professor in the Department of Mechanical Engineering and Materials Science (MEMS). Over the years I have become increasingly worried about governance at Yale, with too much power in the hands of a few and an apparent lack of transparency in the decision-making process. Individually, it would be very difficult for any of us to tackle these issues, but collective tactics through the Faculty Senate may bear fruit. After my first two-year term, it is apparent that, even though small progress has been made, there is much more to be done. If elected, I plan to work on ensuring a greater participation of the faculty in critical decisions and on redressing unbalances in the economic status of the faculty within FAS and by comparison with peer institutions. I will be a forceful advocate of the needs and priorities of the faculty and will pay particular attention to those who have been all too often neglected: the instructional faculty and the faculty of the School of Engineering and Applied Science.
________________________________________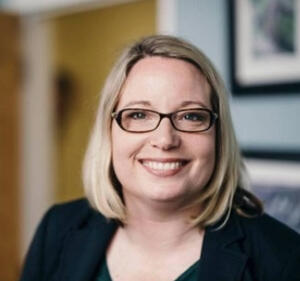 Valerie Horsley
Associate Professor (with tenure) of Molecular, Cellular and Developmental Biology and Dermatology
SCIENCE AND ENGINEERING
It is an honor to be nominated to the FAS Senate for a second term. I am passionate about working with my FAS colleagues to ensure that Yale continues to make strides in the recruitment and retention of a more diverse faculty and student body, a key step to achieve a truly excellent environment for teaching and research. Specifically, I wish to continue to advocate for community-based efforts that promote belonging for all Yale community members, to encourage transparency and equity in faculty salaries, and to support Yale's diverse research endeavors in the FAS.
A little about me: my research laboratory in the Department of Molecular, Cellular, and Developmental Biology explores mechanisms of tissue repair and homeostasis in the skin. My lab team is composed of postdoctoral fellows, graduate students, and undergraduates and is funded by the National Institutes of Health. I am currently serving as DUS of MCDB and have acted as chair of MCDB's Professional Climate and Diversity Committee and Director of Graduate Admissions. I teach undergraduate and graduate students and am active in our community, currently serving as an elected official on Hamden's Legislative Council. I hope to help the FAS navigate the recovery from the COVID-19 pandemic and envision a new community of scholars and students. 
_______________________________________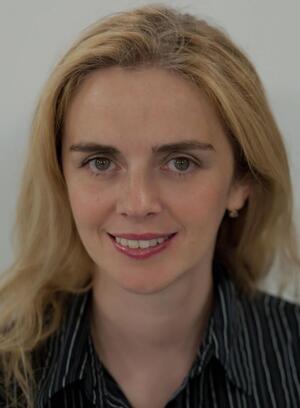 Ruzica Piskac
The Donna L. Dubinsky Associate Professor (on term) of Computer Science
SCIENCE AND ENGINEERING
I have been serving in the FAS Senate for nearly three years. It has been an amazing experience and I am honored to be nominated for another term. During those three years, I have met and interacted with an incredible group of people - the FAS senators who work tirelessly on improving the role of faculty in university governance. Being themselves members of the Yale faculty, FAS senators are aware of the problems and challenges that Yale faculty members face daily. The FAS senate is an active body and we work many hours on documenting these issues and providing guidance on how to address them. This last year has shown to us the importance of a supportive body within the faculty able to advocate for the needs of the whole. 
Additionally, as a woman in STEM I am also aware of the importance of representation for under-represented groups in the Senate. Representation directly impacts our efforts to retain and recruit both students and faculty from underrepresented groups in STEM, which is especially important to commit to during these challenging times. I am asking for your support to allow me the opportunity to continue to work on improving Yale on your behalf.
_______________________________________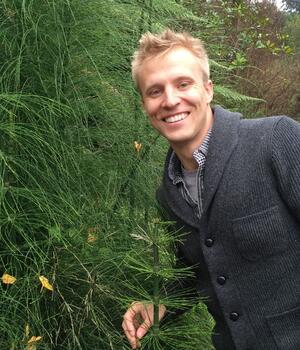 Noah Planavsky
Associate Professor (with tenure), Earth & Planetary Sciences
SCIENCE AND ENGINEERING
I am honored to have been nominated to serve in the FAS Senate. I have been at Yale for seven years in the Department of Earth and Planetary Sciences. My research focuses on how atmospheric composition, ocean chemistry, and climate have changed in Earth's past and how they will change in Earth's future. I am eager to further the Senate's role of providing a voice for the faculty and would embrace the opportunity to continue to facilitate change from within its ranks. On average, we are lagging in both the size and compensation of our faculty relative to peer institutions and I feel strongly the Senate should continue to urge Yale's administration to take action to alleviate this issue. I would also like the Senate to advocate for greater efficiency and transparency of communications between FAS departments and the Deans' and Provost's Offices, including communications involving requests for approval of faculty and staff hires, laboratory and building renovations, discretionary funds and other initiatives. Lastly, I think that, at the university level, we have not significantly invested in promoting research and education on climate change, climate change mitigation, and climate justice and I think the Senate could be an important advocate for positive change on this front.
_______________________________________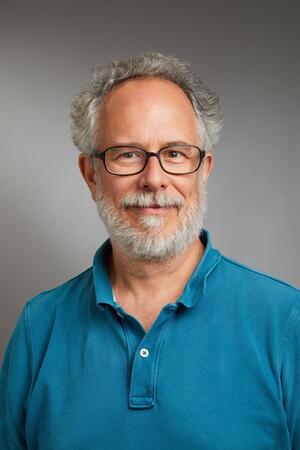 Mark Solomon 
Professor of Molecular Biophysics and Biochemistry
SCIENCE AND ENGINEERING
A former senator, I now ask for your support so that I can again contribute to making good trouble. I came to Yale almost 30 (!) years ago in large part because of our strengths and resources outside of my discipline. In addition to "speaking science," I've developed a good ear for issues raised by colleagues throughout the University. My long-standing interest in advocating for graduate students led me to serve as DGS of my department for an eighth of a century (!) (something I'm told I was pretty good at), where I helped develop and then co-lead a new inter-departmental track for graduate students in the biological sciences. I left the Senate to focus on being Chair of the University-Wide Committee on Sexual Misconduct. In addition to ensuring fair processes for all parties, I helped negotiate new procedures for handling formal allegations of sexual misconduct in response to new government regulations. Serving as DGS, and in particular serving as Chair of the UWC, opened my eyes to the gears and levers operating beneath our beloved ivory tower. Like many of my colleagues, I'm very concerned about the corporatization of academia, which puts at risk the intellectual playground formed by our community of scholars and places unrealistic burdens on our departments. Transparency and faculty input are key to regaining confidence in the management of our community.
_______________________________________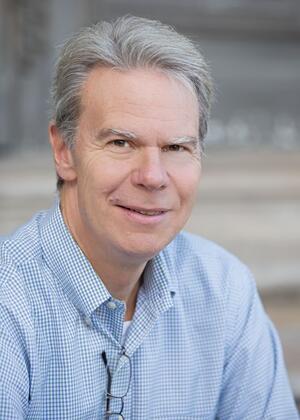 Paul Van Tassel
Professor of Chemical & Environmental Engineering & Biomedical Engineering
SCIENCE AND ENGINEERING
I am very excited about the possibility to serve again in the FAS Senate, a key component of University governance. During my current two-year term, I have focused primarily on issues related to science and engineering at Yale, in particular the implementation of the Yale Science Strategy (as adopted in 2018). The Senate committee I chair has hosted a successful town hall event on the priorities laid out by the Science Strategy, and will soon host another event on the more general topic of science excellence at Yale. Our committee meets with university administrators to learn of / influence important decisions, and will by year's end develop a set of recommendations for the future of science and engineering at Yale. 
I tend to view many strategic university issues in terms of a balance between fundamental excellence and targeted focus. While recognizing the need to focus certain resources on targeted strengths, I strongly believe the long-term academic strength of the University depends heavily on investments in core areas / disciplines. Another guiding principle is the primacy of the graduate student experience, where I believe reform of the student funding model (to be less reliant on external grants) and enhanced focus on extracurricular opportunities (e.g. on-campus housing, support for internships etc.) could make the experience at Yale virtually unparalleled. Finally, as a City resident, I am very interested in the relationship between the University and New Haven. While recent years have seen increased demand for housing and entertainment, parts of the City face significant challenges, especially in light of the pandemic. I hope to continue working to find new ways in which Yale may contribute to, and benefit from, New Haven. 
---
SOCIAL SCIENCES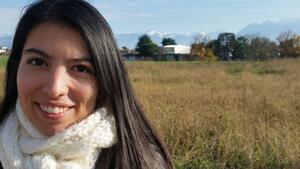 Elisa Celis
Assistant Professor of Statistics and Data Science
SOCIAL SCIENCES
I am thrilled to be nominated to the FAS Senate! My academic work focuses on understanding how algorithms, data, and society coevolve, and on the benefits and limitations of algorithmic interventions to address systemic forms of discrimination. As a woman of color, this work is inextricable from my service both academically and personally, where I do my best to address such challenges through advocacy, mentorship, and public discourse. If elected, I would similarly strive to strengthen our community collectively and equitably. This includes considering ways in which recruiting, retention, promotion, parental leave, and childcare support affect all our current and future faculty members. And more broadly, working to increase transparency and accountability across the university.
I am excited by the prospect of collaborating with you about what the future of our institution could be, and working enthusiastically towards that goal.
_______________________________________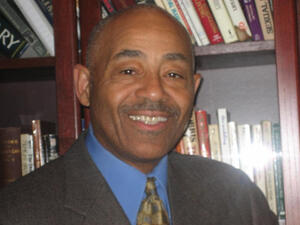 Gerald Jaynes 
J. Whitney Griswold Professor of Economics and African American Studies
SOCIAL SCIENCES
I am honored to have been nominated to serve on the faculty senate.  If elected, I anticipate my several decades experience on the Yale Faculty will enable me to be a productive member of the senate.  As an economist, I expect to provide a useful perspective and service in matters relating to budgets, faculty well-being, and the comparative excellence of the faculty.  I have served as Chair of African American Studies for several terms (most recently as Acting Chair 2018-2019).  Because African American Studies routinely works with over a dozen FAS departments when doing joint faculty appointments, retention, and promotions, as well as graduate student recruitment and relations, my knowledge of and experience with the FAS extends well beyond my two departments.  One of my research areas concerns race and ethnic diversity a topic that will undoubtedly occupy the senate's time for several years.  In this regard, I am proud to have served as Chair of the Yale President's Committee on the Recruitment and Retention of Minority and Women Faculty (1990-2) that initially recommended several of the faculty diversity policies regarding the recruitment and retention of both women and minorities that are now in place at Yale.  
_______________________________________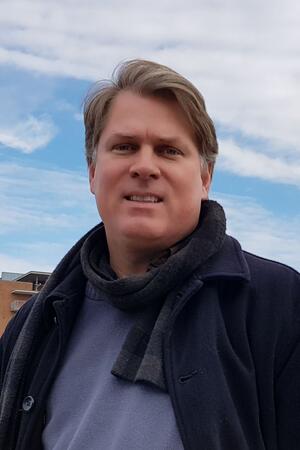 Eric Harms
Associate Professor (with tenure) of Anthropology 
SOCIAL SCIENCES
I am honored to be nominated to run for the FAS Senate, which plays such a vital role in speaking up for the concerns of all faculty at Yale. I came to Yale in 2008 as a tenure-track assistant professor and am now an associate professor with tenure and chair of the Council on Southeast Asian Studies. My journey to tenure was supported by the many mentoring and support networks designed to help junior faculty rise through the ranks of this university. If elected to the FAS Senate, I will seek ways to "pay it forward" by continuing to build and improve the ways we support junior faculty, and by expanding our efforts to build a broader culture of inclusion. I will also dedicate myself to the Senate's important watchdog role, which entails calling for administrative accountability and transparency, especially in relationship to major university decisions. Faculty deserve to know how major university decisions are made, and the FAS Senate should be a venue through which faculty are consulted, listened to, and taken seriously when expressing concerns, especially when decisions benefit select university constituencies at the expense of others. 
_______________________________________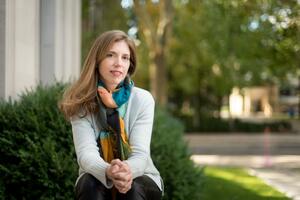 Hélène Landemore, Associate/tenure
Associate Professor (tenured) of Political Science
SOCIAL SCIENCES
I am an Associate Professor of Political Science, with Tenure and have just completed my first two-year term on the FAS Senate. My work on the Senate so far has confirmed to me how important it is for faculty to organize as a body in order to defend their interests and those of more vulnerable stakeholders at Yale (especially non-ladder faculty). The management of the pandemic has further demonstrated that faculty inclusion in the decision-making process is essential to guaranteeing the quality and legitimacy of the University's decisions, especially difficult ones involving budget cuts and salary freezes in a time of crisis. I will continue fighting for inclusive and deliberative governance at the University level, meaningful faculty participation from the beginning to the end of decision-processes, as well as greater transparency and accountability regarding budgetary choices, salary policies, and academic plans and implementation.
_______________________________________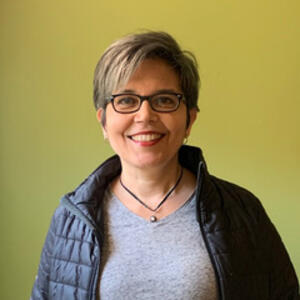 Maria Piñango.
Associate Professor of Linguistics (tenured)
Department of Linguistics
SOCIAL SCIENCES
In the twenty two years that I have been at Yale, I have witnessed and been part of important changes towards building an institution where each one of its members have the support they need to thrive, as scholars and as individuals. I have also witnessed changes that do not support that aim. As a member of the FAS Senate, I would be honored to work to make Yale a space that not only welcomes all, but that once here, makes all feel supported and valued as we create, innovate, and all-around dig deep in our research and pedagogical work. 
About me: I arrived at Yale in 1999 as an assistant professor fresh from graduate school obtaining tenure in 2008. My research is on the brain/mind mechanisms that implement meaning through language: how humans connect language to meaning,  store those connections,  combine them, make them change over time. To that end, I use methods not only from linguistics and anthropology, but also from cognitive psychology and from cognitive neuroscience; a methodological approach that has allowed me to connect with colleagues from all around the University. Over the years, my committee service has also been varied and extremely enriching: Course of Study Committee, Committee on Majors (co-chair), Committee on Advancement, Placement and Enrollment (co-chair), and University-Wide Committee on Sexual Misconduct. In my own department I have had both DUS and DGS roles. Altogether this diverse set of experiences has given me an understanding of the strengths (and weaknesses) of our institution in both its academic and human facets; understanding that will directly inform my efforts as a FAS senate member. 
________________________________________
Larry Samuelson
A. Douglas Melamed Professor of Economics
SOCIAL SCIENCES
The FAS faculty is the heart of Yale University. It is important that the FAS Senate work with the University to ensure that University policies, priorities and resource allocation are focused on attracting and nurturing outstanding faculty. Has the faculty size and composition kept pace with the growing student body, the creation of new programs, and the quest to bolster our strength in various areas? What must Yale do to be competitive for the very best faculty? What can Yale do to ensure the success of the faculty it attracts? How do we build on this faculty to combine innovative research with what should be the best undergraduate education in the world? Fulfilling the potential of Yale University requires examining questions such as these, as part of a careful and constructive dialogue between the FAS Senate and the University.
Since joining the Department of Economics at Yale University in 2007, I have served on a number of university committees and have most recently served as the Director of the Cowles Foundation for Research in Economics. I would look forward to the challenge of joining the FAS Senate. 
_______________________________________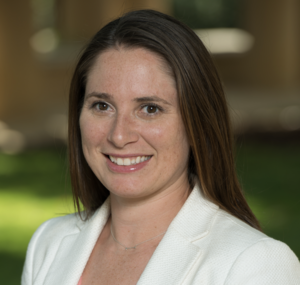 Rebecca Toseland (Instructional Faculty)
Senior Lecturer; Direcor of Research Support at the Tobin Center for Economic Policy
SOCIAL SCIENCES
I am running for the FAS Senate because I want to belong to a university that fully achieves its mission. Yale is a great institution, but there are a number of areas for improvement in our operations and culture, a fact that has become even more apparent during this exceptionally challenging year. One area is our ability to recruit and retain talented and diverse faculty and to cultivate an inclusive and administratively efficient environment that allows all faculty to flourish. Another area is our ability to support our most vulnerable community members. We are not providing adequate childcare assitance for parents. We are not providing adequate mental health resources for students. We are not providing adequate security of employment or compensation for instructional faculty. I could go on. I am a Yale College alum; I have been on the faculty since 2019; I believe in Yale. We can do better. We can achieve more. The FAS Senate is a body that is helping to make Yale a better place for us all, and it would be an honor to have the opportunity to serve on it as a Senator.
________________________________________