Candidates: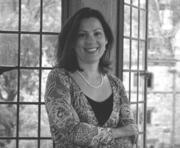 Maria Kaliambou
Senior Lector
Hellenic Studies Program
HUMANITIES
I am submitting my candidacy to serve on the FAS Senate to be an advocate for all faculty constituencies. Transparency and equity are two of the issues I would like to work on. As a Senate, we can, together, improve management on both the micro and macro levels and persuade the administration to be more inclusive and open. I believe I have the perspective and experience to help guide this movement, as well as to contribute strategically to the greater good. 
I have been a member of the language instructional faculty since 2007 and have held a number of volunteer positions during my tenure. I currently serve on the Provost Advisory Committee on Accessibility Resources. In addition, I work closely on issues of undergraduate life at Yale College, serving as a fellow and faculty adviser. I am also deeply invested in community outreach and the public role of the University. My history and long involvement with many areas of the University, combined with my commitment to a better Yale, make me an ideal candidate to represent my fellow faculty.
Personal Website
 The Routledge Modern Greek Reader. Greek Folktales for Learning Modern Greek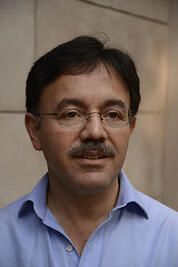 Oswaldo Chinchilla, Associate Professor
Department of Anthropology; Director of Undergraduate Studies for Archaeology
SOCIAL SCIENCES
Learning that my colleagues nominated me for the FAS senate was a pleasant surprise for me. When I came to Yale from my native Guatemala a decade ago, I underwent a slow process of adaptation to an unfamiliar teaching environment and a new way of life for me and my family. We succeeded thanks to the unwavering support that I received at all levels in the university. I feel privileged to be a member of this vibrant community. By joining the FAS senate, I will participate actively in efforts to defend the university's mission of excellence and inclusion in education and research. I am motivated by the important role of the senate in promoting support for initiatives related to recruitment and retention of junior faculty, bolstering academic freedom, and voicing the concerns of faculty members before the administration. In addition, my background and teaching experience brings me close to students of underrepresented minorities, and I look forward to contributing to the senate's efforts to support a diverse faculty and student body.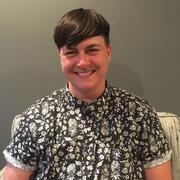 Greta LaFleur, Associate Professor
American Studies
HUMANITIES
I am honored to have been nominated to serve on the faculty senate. I have been at Yale for 9 years, since 2013, in the Department of American Studies, while also doing significant teaching and service for the Program in Women's, Gender, and Sexuality Studies as well. I am proud to be a member of the university's interdisciplinary departments, and have learned much from the various corners of the Faculty of Arts and Sciences to which my interdisciplinary scholarship and, in particular, teaching, has led me. I run for the faculty senate following serving on the Ad Hoc Senate Budget Committee this last winter, a committee convened to craft spending recommendations following the budget surplus wrought by Yale's austerity measures during the first year of the pandemic. Through that committee work, I met with the heads of departments in the sciences, social sciences, and humanities, and was surprised– although in retrospect, I shouldn't have been– to realize that so many of our struggles, wants, and needs, as faculty and as programs, cut across disciplinary divisions. If elected, I hope to work with extant senate members to build greater lateral power among faculty, across and between our many units. Additionally, as a recently-tenured faculty member who experienced the transition from FASTAP 2007 to FASTAP 2016 on the ground, as it were, I also run for the faculty senate in hopes of both building on and contributing to university-wide efforts to address how tenure and promotion work– and, at times, don't work– at Yale, and how we might advocate for more transparency in these process for faculty seeking promotion at all ranks. This work is critical, to my mind, because it intersects in fundamental ways with broader concerns about equity and fairness, values that we must make manifest in faculty hiring, retention, and promotion, if we want Yale to achieve the oft-cited excellence to which it aspires.
Maria Piñango, Associate Professor
Department of Linguistics and
Interdepartmental Neuroscience Program
SOCIAL SCIENCES
As a member of the FAS Senate, I would be honored to continue working to make Yale a space that not only welcomes all, but that once here, makes all faculty feel supported and valued as we create, innovate, and all-around dig deep in our research and pedagogical work. 
About me: I arrived at Yale in 1999 as an assistant professor fresh from graduate school obtaining tenure in 2008. My research is on the brain/mind mechanisms that implement meaning through language: how the human mind connects language to meaning,  stores those connections,  combines them, allows them to vary across individuals and ultimately change over time. To that end, I use methods not only from linguistics and anthropology, but also from cognitive psychology and from cognitive neuroscience; a methodological approach that has allowed me to connect with colleagues from all around the University. 
Over the years, my committee service has also been varied and extremely enriching: Course of Study Committee, Committee on Majors (co-chair), Committee on Advancement, Placement and Enrollment (co-chair), and University-Wide Committee on Sexual Misconduct. In my own department I have had both DUS and DGS roles. Altogether this diverse set of experiences has given me an understanding of the strengths (and weaknesses) of our institution in both its academic and human facets; understanding that has guided my efforts this past year and will continue to do so moving forward. 
Kathryn E. Slanski, Senior Lecturer
Near Eastern Languages and Literature,
and Humanities; DUS of Directed Studies
HUMANITIES
I was elected to the Senate just as the pandemic was beginning to change our lives and our academic community in spring 2020. I'm proud of what the Senate has achieved despite the disruptions and obstacles, and I am running for re-election because I believe our work on behalf of the faculty and of the entire Yale community, including staff and students, continues to matter. My main contributions to that work have been concerned with equity and inclusion: ensuring that instructional faculty are heard on issues ranging from job-security and salaries to academic freedom to greater faculty input on FAS-wide decisions; initiating collaboration with the Poorvu Center and other faculty alliances to address inherent biases in teaching evaluations and the way they are used at Yale;  spear-heading faculty support for the Yale Prison Education Initiative; investigating the way exemptions from in-person teaching have been granted this past year (with implications for the years to come). My 2021-22 service as DUS of the NELC department and on the sub-committee for implementation of the FAS DEIB plan has furthered my understanding of the on-going need for faculty to have a greater role in FAS governance and for the Senate to be an even more outspoken leader on matters of diversity, equity, and inclusion on behalf of all members of the Yale community.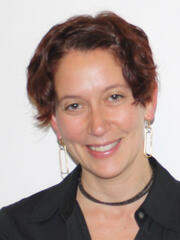 Dara Z. Strolovitch, Professor
Women's, Gender, and Sexuality Studies, American Studies, and Political Science
SOCIAL SCIENCES
I am honored to have been nominated to serve on the FAS Senate.  I earned my Ph.D. in Political Science at Yale and was very excited to return to New Haven this year as a faculty member in Women's, Gender, and Sexuality Studies, with secondary appointments in American Studies and Political Science.  Having participated in faculty governance and worked for over two decades to promote equity and diversity in my previous positions at the University of Minnesota and Princeton, I am excited about the possibility of doing so at Yale. 
Among my priorities as a member of the FAS Senate would be (1) to advocate for policy changes and budgetary priorities in areas such as salary and benefits and sabbatical and research support in order to help Yale recruit new faculty and help current faculty to do our best work; (2) to address and ease inequities across ranks, departments, and divisions; (3) to work toward greater transparency and accountability in decision-making processes; (4) to build structures that foster interdisciplinary engagement and that help to create more supportive environments for members of marginalized and under-represented groups; and (5) to join the efforts of colleagues who have been working for a more just and equitable relationship between the university and the city of New Haven.  I was pleased to have the chance to begin to address some of those issues this year as a member of the FAS Senate Ad Hoc Budget Committee, and I would welcome the opportunity to continue that work as a Senator.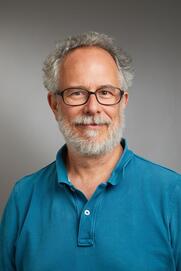 Mark Solomon, Professor
Molecular Biophysics & Biochemistry
SCIENCE
A former senator, I now ask for your support so that I can again contribute to making good trouble.  I came to Yale 30 (!) years ago in large part because of our strengths and resources outside of my discipline. In addition to "speaking science," I've developed a good ear for issues raised by colleagues throughout the University.  My long-standing interest in advocating for graduate students led me to serve as DGS of my department for an eighth of a century (!) (something I'm told I was pretty good at), where I helped develop and then co-lead a new inter-departmental track for graduate students in the biological sciences.  I left the Senate to focus on being Chair of the University-Wide Committee on Sexual Misconduct.  In addition to ensuring fair processes for all parties, I helped negotiate new procedures for handling formal allegations of sexual misconduct in response to new government regulations. Serving as DGS, and in particular serving as Chair of the UWC, opened my eyes to the gears and levers operating beneath our beloved ivory tower.  My strengths and interests tend to lie in procedural issues.  In the current landscape, that would include donor involvement after making gifts to the university, and fairness during faculty disciplinary procedures.  Like many of my colleagues, I'm very concerned about the corporatization of academia, which puts at risk the intellectual playground formed by our community of scholars and places unrealistic burdens on our departments.  
Julia Titus, Senior Lector II 
Russian Slavic Languages and Literatures
HUMANITIES
I am honored to be nominated to serve on the faculty Senate. Over the years, the Senate successfully implemented many initiatives promoting equality, diversity, and inclusivity, but a lot of work still remains to be done. As a woman, a working mother, and an immigrant, I am very sensitive to many challenges existing in today's academia, and if elected, I will do my best to ensure that all members of our academic community, especially instructional and non-tenured faculty, have a voice and the opportunity to participate in the decision-making process.
I have been teaching at Yale for more than 25 years and I have been actively involved in a number of pedagogic and academic initiatives at Yale and beyond. I worked on the ITS Advisory committee (ITSAC), I have been service as the academic advisor at Pierson College, and I am on the board of the Northeast Modern Language Association (NeMLA). As a lector, I am very aware of many existing divisions between the ladder and instructional faculty. If elected, I would advocate for diminishing these gaps and providing a better integration of instructional faculty into the administrative and academic life of the university. Now more than ever, we need to focus on our collective mission of providing excellent education to our undergraduate students and combine our efforts on expanding equality, diversity, and inclusivity.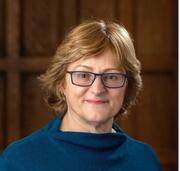 Meg Urry, Israel Munson Professor
Physics and Astronomy
SCIENCE AND ENGINEERING
It would be a pleasure to serve a second term in the FAS Senate, where I have also been a member of the Executive Committee. The Senate is an essential voice for Yale faculty, especially in these challenging times, as Yale's ranking seems to be slipping and too many diverse and talented colleagues are leaving. The ideas and ambitions of faculty will define Yale in the next decades, and the Senate should play a strong role in addressing research and scholarly excellence, parental policies, faculty conduct standards, diversity and inclusivity, and faculty compensation. I would be honored to do my part.
Some information about me: my research is on the growth of supermassive black holes in galaxies over billions of years of cosmic time. I have been Chair of the Physics Department, a member of the Steering Committee of the Women Faculty Forum, and Director of the Yale Center for Astronomy and Astrophysics. I teach mainly undergraduate classes and run a research group of graduate students, postdocs, and undergraduates. I helped bring the Public Voices Fellowship to Yale, which provides community and a platform for under-represented voices (resulting in hundreds of op-eds and media appearances by Yale faculty), and I run the annual Granville Academy for summer undergraduate science students to address challenges and strategies for under-represented groups (named in honor of Evelyn Boyd Granville, Yale PhD '49, the second African-American woman ever to get a PhD in Mathematics in the US).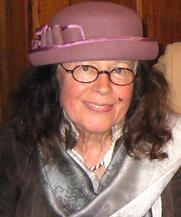 Karen von Kunes, Senior Lector I
Department of Slavic Languages and Literatures
HUMANITIES
I am grateful to all the faculty who nominated me for the FAS Senate. If elected, I would serve with pride and to the best of my abilities. The Senate has proved to be a leading force in resolving issues pertinent to academic excellence, diversity, benefits and well-being of Yale faculty, students, and staff. Our challenging times demand understanding, open-mindedness, and adaptability within evolving university structures. I would be honored to contribute to these shifts as a senator and in my role of a senior lector in the Slavic Languages Department. I have witnessed consistent improvements at the departmental and university levels due to the hard work of Senate members. My priority­ would focus on improving the integration of instructional and untenured faculty into the university by articulating their pedagogical and intellectual accomplishments to the Yale faculty and administration and by fostering their pursuits of academic excellence. I would ensure that teaching faculty,­ who are representatives of multi-cultural diversity and exert a significant influence on undergraduate students, receive greater recognition for their academic contributions in status on par with comparable universities. In addition, I would advocate for greater cooperation between the humanities and sciences in focusing on critical research topics, such as literary and artistic representation of medical treatment in disadvantaged communities. I would also emphasize learning languages as an important factor for promoting Yale students' collaboration with international research centers, and for contributing to world affairs.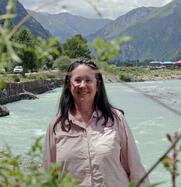 Mimi Yiengpruksawan, Professor
Department of the History of Art
HUMANITIES
I am honored to have been nominated a second time to stand for election to the FAS Senate. I do so after three decades in the classroom and as an occasional administrator who has chaired the Council on East Asian Studies and served multiple terms as a Director of Undergraduate Studies in History of Art and in East Asian Studies.
Yale stands at a crossroads in our growing realization that we have not done enough to confront the legacies of the past that still hobble our ability to improve our community for a better good. There are inequities in our own ranks as teaching and research faculty, and in our classrooms. It is down to us to open our minds and seek ways to address the challenges before us, with mutual respect, and a willingness to listen and to learn. This is not an endeavor for a top-down approach with policy predominantly in the hands of the University administration. As members of the teaching ranks we need to be fully present in all aspects of policy and planning. We owe this to ourselves, and to the students—the future—whose presence in our classrooms demands of us our highest standards, as educators, and as individuals.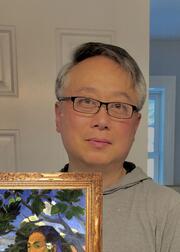 William Zhou, Senior Lector I of Chinese
Department of East Asian Languages and Literatures
HUMANITIES
I have been teaching Chinese at Yale for nearly 25 years. Having worked closely with my students in small language sections on a daily basis for so long, I feel I have a good sense of their educational needs. I have been an active member of FAS and have served on numerous committees on pedagogic and academic affairs over the years. Through my work, I have met many colleagues beyond my department, particularly instructional faculty members. Thus, I am familiar with their concerns and wishes. I think instructional faculty members play an instrumental role in the success of the quality of instruction and educational experience we give to our students. Therefore, I am keenly interested in their wellbeing in regard to the University's recognition of their contributions and achievements as well as their employment conditions. If elected, I will focus on matters related to improving students' educational experiences and on improving faculty members' employment conditions. I will strongly advocate equity, inclusion, and transparency of policy.